---
Manufacturers' websites, ecommerce-enabled or not, are the critical destination for shopper product research and discovery, garnering triple the traffic of first-stop searches of retailers. Based on extensive data from sources like Google, an established brand's website typically gets as much traffic for product research as all of its retailer and distribution partner sites combined. So don't let your channel control how your products are positioned. You owe it to your shoppers to deliver the very best product discovery experience on your own website, where you aren't competing against other brands.
Battle-Tested Platform; Used By World's Most Demanding Manufacturers
Improve Your Shoppers' Ability to Discover The 'Right' Product
Adding Sidekick Web™ and Sidekick Mobile™ to your website provides your shoppers with a usage-based product discovery experience across every category. Shoppers choose a category or subcategory, and indicate their preferences about how they intend to use the product by selecting filters stated in natural language that anyone can answer. Checked filters promptly narrow down your assortment to the products best suited, enable shoppers to compare products against each other, drill down to the details if desired, and, if ready to buy, proceed to your 'add to cart' button.
Increase Sales Conversion & Reduce Returns
Sidekick Web & Mobile have proven to significantly increase shoppers' confidence about the purchase they are about to make, generating substantial increases in sales conversion. Importantly, Sidekick also reduces product returns and improves customer satisfaction, because an educated shopper (i.e., a shopper who's had a chance to discover and select the most relevant product based on her needs) is more apt to buy the 'right' product.
Ensure A Cohesive Online & Mobile Experience
Highly intuitive, Sidekick is optimized to enable shoppers to enjoy a rapid, relevant, and engaging product discovery experience on all desktops, laptops, tablets, and smartphones. Sidekick significantly increases the likelihood that shoppers who research your products on your website will either buy them from you directly…or look for the product they found on your site at one of your channel retailers.
Leverage Fast Deployment & Full Reporting
Better product discovery across any category, implemented in four weeks, less than 14 hours of manufacturer effort, and full reporting, result in increased customer commitment to buy your product.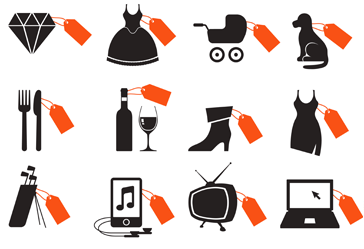 Manufacturer Benefits

Converts more first-stop shopper research traffic to your site


Preferred by 75% of web shoppers


Preferred by 95% of mobile shoppers


Improves likelihood of product relevance based on shopper's individual preferences


Improves shoppers' confidence about the products they buy


Increases sales conversion


Increases average order value (AOV)


Reduces product returns


Implemented in four weeks, with low manufacturer LOE