---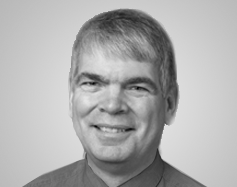 Brian Hilgendorf

Director
Brian is a proven investor, strategist, & business executive, with extensive experience leading all forms of capital formation, from seed venture rounds to initial public offerings, & all forms of corporate transactions. Most recently, Brian co-founded & was CFO of jobaline.com. Other companies he founded include Vendaria Media, acquired by OMNI Retail Group; Luminous Corporation, acquired by Imation Inc. (IMN); Netpodium, Inc., acquired by InterVu, Inc. (ITVU); & DailyShopper.com (merged with Cross Media Services) acquired by consortium of Gannet, the Tribune, & Knight Ridder. Brian also advised & seed-funded Onvia, Inc., which raised $70M in venture capital & went public on NASDAQ in 2000. From 2000 to 2002, Brian was a Venture Partner for Voyager Capital, a Pacific Northwest venture capital firm, providing financial & strategic guidance to portfolio companies. Earlier, Brian held senior roles with Aldus (acquired by Adobe Systems Corp in 1994), Ernst and Young, and Frost and Tallman.
---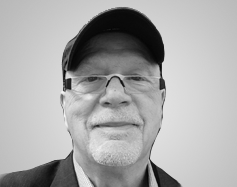 Warren Bingham

Director
Warren is senior adviser to the Women's Venture Capital Fund and president of Navigate Consulting Ltd. He brings thirty-years of international experience as a successful entrepreneur; corporate executive/CEO; and strategy and business model consultant to a broad spectrum of organizations and industries. Prior to founding his consulting firm Warren served as CEO of BCA Research, a leading global econometric research firm; executive VP of corporate development at Torstar Corp, where he led Torstar's investment in what became trader.com; CEO of a professional publishing division of Thomson Reuters; CEO of a division of Hillshire Brands; CEO of a Ben & Jerry's affiliate that became an HBS case study of effective social entrepreneurship. His academic training is in science and philosophy and prior to following the siren call of creative entrepreneurship he was a research astrophysicist at Harvard and JILA. He learned business in the entrepreneur's cash flow school of hard knocks.
---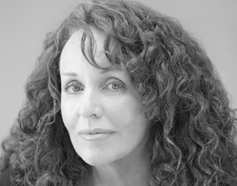 Jennifer Hurshell

Director
Jennifer is co-founder and CEO of OMNI Retail Group. A seasoned international business executive with a background combining both startups and Fortune 500, she has held previous posts as CEO of Vendaria Media; Senior Vice-President of Image Licensing at Bill Gates' owned Corbis, which grew from $120MM to $230MM during her tenure; and Director, Global Marketing Sponsorship & Communications of Volkswagen AG in Germany, where she rejuvenated the VW brand propelled by sponsorship marketing and world tours with "super groups" Genesis, Pink Floyd, and the Rolling Stones, culminating in the successful launch of the New Beetle. In addition, Jennifer co-founded three successful marketing services companies, co-parented a brilliant college-bound daughter, and mothers an enormous golden retriever.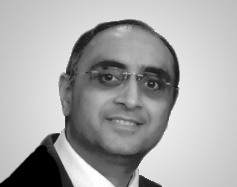 Haresh Ved

Advisor
Haresh is Founder & Managing General Partner at Cronus Ventures LLC, an early stage investment firm he launched in 2000. Prior to Cronus, he spent 10+ years in key development & leadership roles at Microsoft Corporation, where he designed, developed, & managed several technologies for pen-centric computing & mobility products including Windows for Pen Computing, Windows CE, Tablet PCs, Handheld & Pocket PCs. He also played a key role developing & implementing tools, technologies, & strategies to take Microsoft products to international markets. Earlier, he was a Co-Founder & Director of Merritt Software Technologies, Ltd, a software development center in Mumbai, India. Haresh is the Founder & Chair of TiE Angels Group Seattle (TAGS), an angel investment network & is a Board Member of TiE Seattle. Haresh is on the Board of Directors at Minetta Brook, and an Advisor at Exponential Entertainment, Minetta Brook, Omni Retail Group, Unify Square, & Versium.
---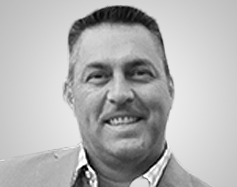 Gary Rubens

Advisor
Gary is a Seattle based private investor and entrepreneur. With over two decades of launching startups, acquiring and selling businesses, investing in commercial real estate, and running large-scale enterprises, Gary contributes great insights and strategic thinking to each of his portfolio companies. Previously Gary was CEO of Architectural Details, CEO of Lighting Universe, CEO of ATG Stores, and a VP at Lowe's. His ATG Stores was twice listed in Inc. Magazine's "Fasted Growing Companies" prior its acquisition by Lowe's Companies, Inc. Gary is also the founder of Rubens Family Foundation, whose mission includes helping underprivileged students obtain their college degrees, and supporting no-cost adoptions for foster children. Gary views every day as a new opportunity to "change the world in some way", fully living out his personal goal to make a positive and inspiring contribution to people's lives.
---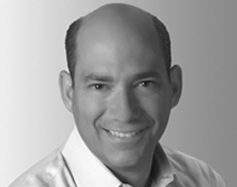 Barry Litwin

Advisor
Barry is a senior omni-channel and digital executive with a proven track record of leading online growth for tier one Internet retailers. In his current role as Vice-President and General Manager, E-Commerce at Sears Holdings Corporation, he oversees a $2B online portfolio of hardline and softline consumer businesses. He is responsible for digital and omni-channel category strategy, online merchandising, assortment intelligence and dynamic pricing, prioritization of website and mobile category experience roadmap, and digital and social marketing strategies. Previously he was Vice-President, Global E-Commerce for Office Depot, a $4B online retailer, where he drove advances in mobile shopping, customer experience, personalization, and e-commerce organizational design. Previously he was Senior Vice-President, Marketing and E-Commerce at Newark Electronics, a division of Premier Farnell.