---
"This is not just some bullshit company. The people at OMNI are among the smartest, most organized and dedicated people in the business. We enjoy working with them for some of the biggest retailers in the world."

Chris Quinlan, CEO OHANA
---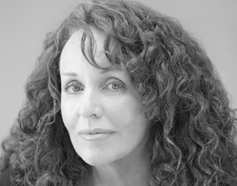 Jennifer Hurshell

CEO
Jennifer was previously CEO of Vendaria, SVP of Image Licensing at Bill Gates' Corbis which grew from $120MM to $230MM during her tenure, and Director, Global Marketing Sponsorship & Communications of Volkswagen AG, where she rejuvenated the VW brand propelled by sponsorship marketing and world tours with "super groups" Genesis, Pink Floyd, and the Rolling Stones, culminating in the successful launch of the New Beetle. In addition, she has co-founded three successful marketing services companies.
---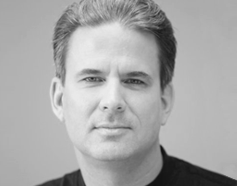 Joe Barrett

President
Joe was previously President of Vendaria, SVP Global Marketing and Advanced Technology at Bill Gates' Corbis, VP at R.R. Donnelley & Sons, Co., with prior experience at Alliance Consulting Group and Procter & Gamble. Joe earned his MBA at Harvard Business School, and has also cofounded three other e-commerce companies.
---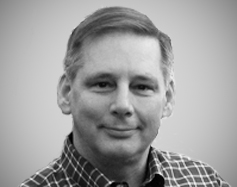 John Helm, PhD

CTO
John brings extensive data science and computer science skills to the management team. His experience includes CTO posts at Drugstore.com and Imprev.com. He held senior technology roles on Wall St., where he was Head of Enterprise Architecture, COO of Messaging and Collaboration Services at Merrill Lynch; Manager of Global Messaging at Deutsche Bank; and Manager of Messaging Operations at Morgan Stanley. Earlier, John was a professor of Applied Physics at Columbia University's Engineering School.
Steve Wyand

Development

---

Oversees Sidekick at Walmart, Home Depot, Costco, and other giant retailers. Decade at Vendaria pre OMNI; previously at Microsoft, Wall Data, & American Airlines. Cyclist, soccer player, ECS member & lover of 80s Heavy Metal. Dotes on 2 daughters, dogs, & foosball.

Scott Wilde

Development

---

Rockstar developer. Builds…software…quietly and without pretention. Honed skills at Microsoft, Expedia, Sunrise Identity, Ratchet (RBA Consulting), and Wand Corporation. Spends his personal time (what personal time?) on academic pursuits and video games.

Jeff Kind

Quality Assurance

---

"Q" oversees quality assurance, compliance, testing, and data management. Honed at Data Dimensions, Microsoft, SeattleTimes.com, IDX Systems, & BCTI. Spends off hours quality testing his dog, working on and relaxing in his cabin, traveling, and volunteering.

Ken Deering

Director, Business Development

---

Charming and seasoned biz dev & technology marketer. Previously Co-Founder and VP Marketing & Business Alliances for Ramp Technology Group. Co-Founder of HomeGrocer.com and VP Biz Dev. then VP Storefront. UW Information School Board member.